Fall Edition Guidelines:
Reading Period:

Closed. More information on our next reading period coming soon.

Important Note:
Please read the guidelines carefully. Submit as Word Documents. No PDF's Please.

Crosswinds seeks English language poetry in all styles,  but we will not publish pieces we consider to be political rants, or that contain, in our view, an abundance of inappropriate language.
We will NOT consider poems exceeding 60 single spaced lines, (refers to the body of the poem AND includes spaces between stanzas and spaces between your poem title and the first line). When submitting, please keep in mind our strict 66 character per-line formatting limit, 12 point Times New Roman  (includes punctuation and spaces). No previously published poems or poems forthcoming elsewhere will be considered.
Simultaneous submissions are fine, but please notify us promptly of acceptance elsewhere.

Kindly submit poems in word through submittable in 12 point Times New Roman.

Please include:
*Name as you would like it to appear                                                                                             *Postal mailing address                                                                                                                         *Titles for each poem                                                                                                                                   *A  brief bio of 100 words or fewer           

Reading Fees:
Reading fees are $5 for each submission of up to three poems. Poets are limited to two separate submissions of up to three poems each, but each submission requires a separate reading fee. Please don't send us more than three poems in a single submission, as we will read only the first three.

Payment and Reporting:

Payment is one contributor copy. Reports in 2-4 months, but it can take somewhat longer depending on the volume of submissions we receive, and when you submit. We read every poem carefully.
Please use the form below to submit your poems.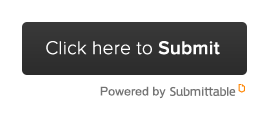 I
 and spaces
Generally